HAMMOND AIR CONDITIONING: HOME OF THE ARCTIC WOLF™
Regional Sales Representatives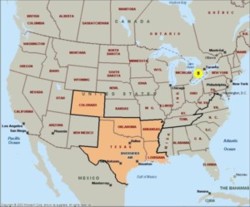 Equipment dealers and equipment end-users agree, Hammond "Arctic Wolf" is the industry's first choice for dependable, quality-built fully integrated air cooling systems at prices fully competitive with factory air.
"If it has an engine and a cab –
Hammond has an air conditioning system to match."
Hammond's experience extends to more than 700 different vehicle types – from mini-excavators to motor graders, from heavy mining and construction equipment to material handlers and marine applications.
Our success is built on custom systems for the industry's most respected names, from Caterpillar and John Deere to Freightliner and Sea Ark Marine.
For over thirty years, Hammond customers have learned to trust us for reliable products backed by dependable expert service. At the home of Arctic Wolf, we stock an inventory of over $1,000,000 in air conditioning components and service parts. And throughout North America, Hammond dealers are the specialists to rely on in your area for cost-effective solutions in mobile AC.
Dealer Opportunities! For information on how to become an authorized Hammond AC dealer, contact the head office at 1-800-267-2665 or the regional representative in your territory.